Atruz Solutions specializes in back-end integration with the world's most deployed cloud and on-premise solutions.
Atruz Solutions has integrated different cloud-based and home-grown systems with salesforce.com, including NetSuite and Microsoft Dynamics. Atruz Solutions has utilized Salesforce Connect as well as custom code depending on the level of integration required.
Atruz Solutions has developed custom built integration solutions to support back-end systems such as Billing, ERP (Microsoft Dynamics 365 Business Central, QAD, SAP, Oracle NetSuite, Oracle Financials, custom in-house solutions to bring back customer invoice/bill/asset information into Salesforce.com.
We also provide back-end integration with other popular integration tools like Dell Boomi, IBM Cast Iron and Informatica.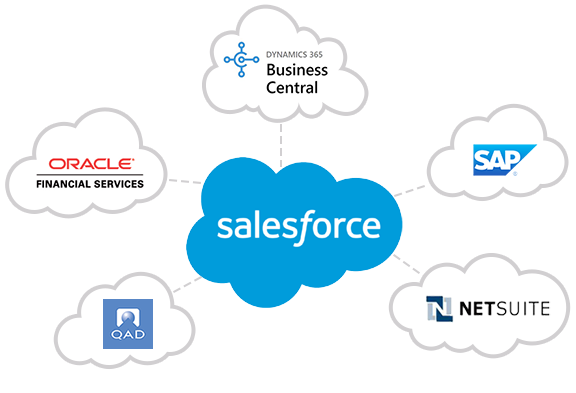 Get a Free Pardot Marketing Automation Assessment!
Get together with our marketing experts to review your Pardot B2B Marketing Automation needs.