Rethink Patient
Experience with
Health Cloud
Rethink Patient
Experience with
Health Cloud
Salesforce Health Cloud allows effective Patient Management
Get a complete view of your patients on a unified platform with rich, contextual data for everything from current conditions to communication preferences. Make smarter care decisions with a collaborative health timeline and engage with patients more deeply through private communities.
360 degree Patient View
Provide Managed Care Solution
Connect with your Members to provide an Integrated Experience with your EHR Integrate with external sources such as Google Maps to show Providers open for enrollment, locations of nearby Clinics and Social Community Resources
Connect with Sales Cloud and any other back-end system including State databases and Claims Management systems
Atruz Solutions can help you succeed, whether you are migrating from another marketing tool, or just getting started.
Learn about our Health Cloud Live Accelerator Package.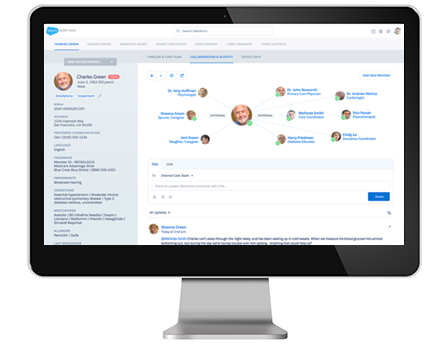 Get a Free Pardot Marketing Automation Assessment!
Get together with our marketing experts to review your Pardot B2B Marketing Automation needs.