Analytics – designed for the way you use SalesforceLightning Dashboards | Einstein | Tableau
What our Salesforce Analytics Consultants can do to help your business.
Our consultants can help you design your analytics infrastructure, configure Salesforce Analytics, and create reports and dashboards that will enable stakeholders from all departments to make data-driven decisions across your entire company.
Salesforce Analytics is a cloud-based data platform, as well as an analysis tool. It's designed to analyze not just Salesforce sales, service, and marketing data, but also any third-party data from systems, like Oracle, Microsoft, and even other Salesforce orgs.
Salesforce Analytics features a clean and friendly user interface that makes data analysis fun and engaging. Built with mobile deployment in mind, your team can get insights on any device and connect to any data, from anywhere.
And with the new Einstein Analytics you can get AI-driven answers, explanations, and recommendations, so you not only understand what happened — but why it happened — and what you should do next.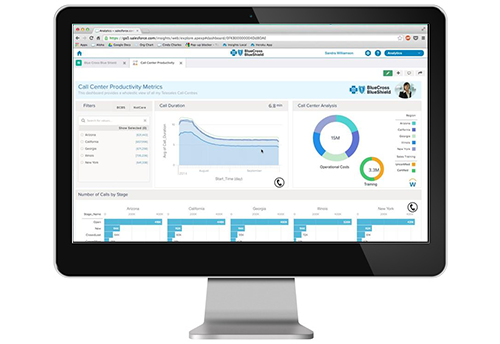 Get a Free Salesforce Analytics Assessment!
Get together with our experts to review your analytic needs.